Starting from present day ride my daily driver is a 1994 Toyota 1.8ltr 5speed table top ute which is great for picking up and droping of bits for the van as I build it again. Not worth putting in a photo as is just a reliable work horse.
My Week-end Ride is a CV8
As you can see she has been dropped and had a lot of detail work done on with the brakes and suspension colour coded. The engine bay has had a good workout too.

The Original Birdman

MAJESTIC VANNER, Proud, Passionate, Paid Up 2016!




Posts

: 230


Join date

: 2012-06-13


Age

: 61


Location

: wetherill park



Before the Monaro came a 1990 VN 5ltr 5speed Berlina Wagon, it to coped a large amount of TLC and customising, Had it for 10 years and traded it for my week-end warrior.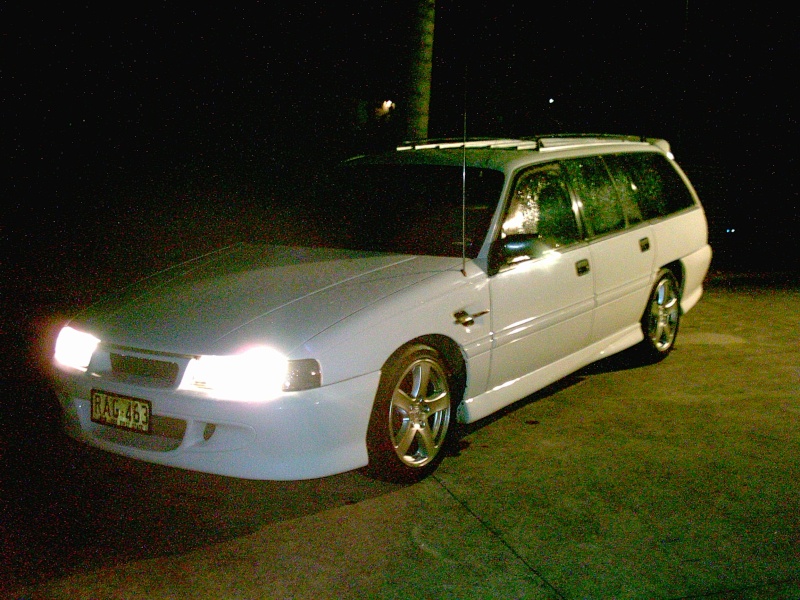 During its realm I also had a ride of a different kind a 2000 R6 Yamaha (mid life crissis thing I think) unnfortunatly it was stolen from the garage one night when we were out.
Last edited by The Original Birdman on Tue 16 Oct 2012, 1:23 pm; edited 1 time in total

The Original Birdman

MAJESTIC VANNER, Proud, Passionate, Paid Up 2016!




Posts

: 230


Join date

: 2012-06-13


Age

: 61


Location

: wetherill park




The Original Birdman

MAJESTIC VANNER, Proud, Passionate, Paid Up 2016!




Posts

: 230


Join date

: 2012-06-13


Age

: 61


Location

: wetherill park



my retirement fund

The Original Birdman

MAJESTIC VANNER, Proud, Passionate, Paid Up 2016!




Posts

: 230


Join date

: 2012-06-13


Age

: 61


Location

: wetherill park



Similar topics
---
Permissions in this forum:
You
cannot
reply to topics in this forum